Matt directs each phase of production, ensuring every project flows without any snags.  He's also a CAA certified drone operator and has won awards for his photography.  Outside of Jooka, Matt loves traveling, his home city of Bristol and talking about Radiohead.
James takes the creative lead. His knowledge of film and design trends helps keep Jooka's finger on the pulse of what's new and who's who in the world of production.  Outside of Jooka, he claims to be the only Coventry City supporter in Wiltshire. His golf swing is improving year on year and his wife and three boys are his pride and joy.
Sam is Jooka's associate animator and has worked on numerous animation and motion graphics projects with us.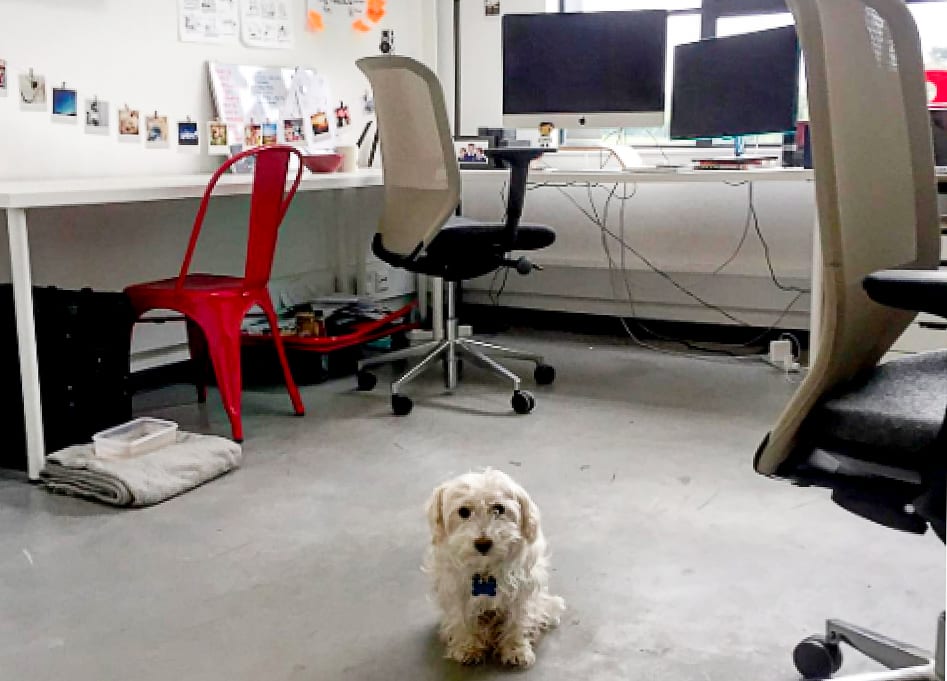 Oscar's pet hate is being labelled as an 'office dog', preferring to be referred to as Director of Naps.  Whether he's on a desk or under a chair, Oscar's commitment to sleep is unparalleled.