Aerial footage can bring a new dynamic to a film by offering a bird's eye perspective.  The onset of commercial drone technology has made capturing video from above more accessible than ever before.
As well as being able to produce stunning footage of scenery from 300 feet in the air, filming with a drone also allows us to create smooth 'soaring' shots that cannot be replicated from the ground.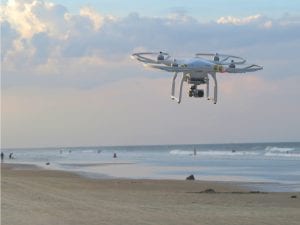 We own a DJI Phantom 4 Pro drone equipped with a stabilised 20-megapixel sensor camera capable of shooting 4K/60fps video. The high frame rate means we can slow the footage down in post production to create beautiful 'slo-mo' sequences.
Our in-house drone operator is fully licensed by the Civil Aviation Authority (CAA) for commercial aerial work and holds an NQE certificate and Permission for Commercial Operations.
For more information about aerial filming, give Matt a call on 07746 356279 or email [email protected]