Looking for an experienced video production company th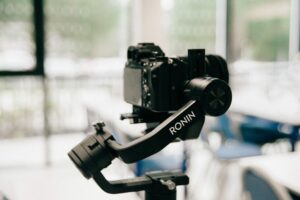 at specialises in creating high-quality promotional videos for primary and secondary schools?
Look no further! At Jooka, we have years of experience in producing engaging videos that showcase schools and academy trusts. Take at look at some of our past projects below.
We have been creating promotional video content for primary and secondary schools in the UK for 8 years and counting. During this time, we have worked with many schools, helping them to showcase their unique strengths and qualities through video. Our team of experienced video producers knows what it takes to create engaging content that resonates with your target audience.
We offer a wide range of video production services for primary and secondary schools across the UK. Our services include:
Concept Development: Our team will work closely with you to develop a concept for your video that captures your school's unique qualities and strengths.
Script Writing: We'll help you craft a compelling script that effectively communicates your message to your target audience.
Filming: Our experienced videographers will capture footage of your school, students, and staff, using the latest technology to ensure the highest quality.
Editing: Our video editors will bring your footage to life, adding music, special effects, and other enhancements to create a polished final product.
Distribution: We'll help you distribute your video across multiple platforms, including social media, your school's website, and more.
With our years of experience and range of services, we're here to help you bring your school's unique qualities and strengths to life through the power of video. Contact us today to learn more about how we can help you achieve your goals.