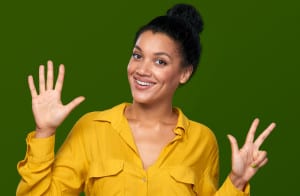 For something that until recently was often considered a luxury, video content has drastically shifted position in the digital marketing landscape.  Bath, Wiltshire. 
A quick search on Google for the benefits of video marketing will show countless white papers and infographics on how rapid the video format has become integral to content marketing. And where the phrase 'content is king' is concerned, video has become an indispensable item in the digital marketeer's inventory.
According to research by Cisco, by 2017 video will make up 69% of all consumer traffic online and video-on-demand traffic will almost have trebled.
So why the video marketing boom?
1. In 2014, YouTube officially became the second-largest search engine after Google. Just like it would be crazy to ignore Google, the same applies for YouTube. In fact, the number of people watching YouTube each day has increased by 40% year on year since March 2014.
2. Homepage videos on company websites have been proven to increase conversion rates as well as significantly increase the amount of time users spend on the site.
3. Emails containing rich media have been shown to result in a higher click-through rate.
4. According to Forbes, 59% of executives would rather watch video than read text.
5. Shoppers who view short films are 1.81 times more likely to purchase than non-viewers, according to Adobe.
6. Research by Wyzowl found that 87% of businesses who use video say they use it on social media. Of these businesses, 78% said they believe it to be an effective tactic.
7. When having difficulty with a product or service, users would prefer to watch a video explaining how to solve the problem than call the business and speak to a support team member.
8. Research from Adélie Studios showed that companies using video enjoy 41% more web traffic from search than non-users. 
Jooka produces micro content for Instagram & Vine, motion graphics, stop motion, hyper-lapse & aerial video content in Bristol, Bath, Wiltshire and London. For more information contact us at Studio 26, Glove Factory Studios, Holt, Bradford-on-Avon or email [email protected]