One of the most common questions we are asked by clients we work on video projects with is: 'How long should our video be?'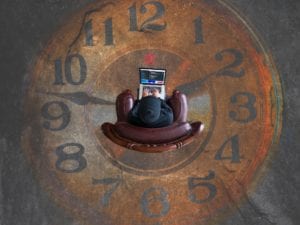 Douglas Adams' Deep Thought supercomputer in The Hitchhikers's Guide to the Galaxy famously calculated that the answer to the ultimate question of the meaning of life is '42'. But is there an algorithm to calculate the ideal length of a marketing video?
The short answer is: 'no'. The long answer is: 'actually… yes, kind of.' With the advent of Instagram TV, Facebook Stories, native video on LinkedIn and Twitter and the popularity of Snapchat, video marketing content now comes in more formats and lengths than one can shake a stick at.
Whereas five years ago video production companies like ours were producing 60-90 second landscape videos, nowadays 15-second portrait videos are the language of Twitter and Instagram Stories, with YouTube TrueView video bumpers clocking in at just 7 seconds in length.
So how to decide what video content to produce, at what length, and for which platform? It is important to start by looking at your audience and your distribution plan. Where are your audience? Which social media platforms are they using? How will they watch your video content? In their office? On the bus? At the dinner table?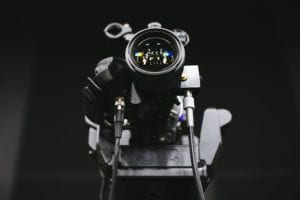 Because of the wide array of platforms that now exists (and the fact that each of them have their own native video specifications) video marketing requires multi-pronged approach by necessity.
It's no longer enough to create one landscape 60 second video to promote your brand. If your audience are using social media, you're missing a trick by commissioning a video production company to produce just one standalone video.
The video footage acquired from a shoot can be used in a thousand different ways. If interviews are captured, there will inevitably be soundbites that could work as snippet-size content on Instagram. Video sequences can be remoulded to create a short snappy video with text and published on Twitter.
Generally speaking, 60 seconds – or even 90 seconds – is still a good length to aim for with a broad promotional brand video. But that's not where it should end. Your video marketing strategy should be sweeping – taking multiple forms (and lengths) to reach your audience wherever they are and however they're engaging with your brand.